Harare - Dr Ezekiel Guti Junior - the son of the revered founder of Zimbabwe Assemblies of God Africa (ZAOGA) Archbishops Ezekiel and Eunor Guti has died, according to media reports.
Born in a family of seven, the respected evangelist disclosed how his life since conception has been a miracle as his parents yearned to have a baby boy.
However, as revealed in the book, Dr Guti Jnr's birth on December 13, 1982 was not smooth sailing as doctors discovered the baby was in a breech during labour.
The doctors also realised that the unborn child had an extended head and arms, with the heart stopping a few moments after. He was declared dead but his parents remained defiant.
"… but my mother and my father and the saints of Christ refused the doctor's report through prayer and kept on praying until after 1 hour 45 minutes when I started breathing and God heard their prayer and also had raised me for a purpose, that is to preach His Good News as a living testimony," Dr Guti Jnr discloses.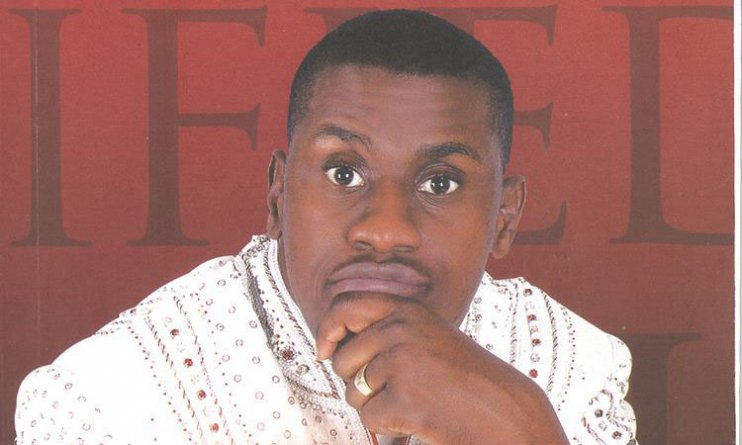 Dr Ezekiel Junior
Dr Guti Jnr uses these experiences to minister to people facing similar challenges as revealed in his book. He revealed detail on his childhood life, how he met his wife and his ministry work as an evangelist.
Recently he bared his soul about his victory over physical disability through a foundation of prayer and support primarily set by his parents to the Sunday Mail.

In his book titled 'The Man Who Defied Condition', Dr Guti Jnr revealed personal experiences of how he defied his physical disability and speech impairment to claim a normal life.

The book, in addition to six more written by his father, were a collection launched last week at a Deeper Life Conference held at Africa Multi-Nation for Christ Colleges, the church's Bible School.

"I am a living testimony that giving birth to a child who is physically disabled is not a curse from God and some parents even divorce and some reject the child saying of what importance that child will be. Some as I speak are in prison because they killed a physically disabled child.

"Giving birth to a child who is physically challenged does not mean that the child is useless and can never do anything in life.

It's just the body that has challenges but the mind is as clear as everyone's and the understanding is so sharp that where there is no love and support you emotionally drown the physically challenged child," Dr Guti Jnr says.

True to his testimony, Dr Guti Jnr has gone all the way to defy every odd set against his physical condition. He revealed that his parents treated him like the rest of his siblings.

"There was no special treatment or differentiation among us as children. We would go together for holidays and travel together as a family sharing the love as a family and playing games together," the Mutare born evangelist said.

Despite his speech impairment, he is now an evangelist, having decided to minister the gospel after completing his studies in the UK.

Meanwhile, ZAOGA has pronounced that funeral arrangements will be announced soon and people should wait for further instructions. The evangelist will be buried in January 2018 after the church's fast. - Online Sources